Storheim's Breakfast Club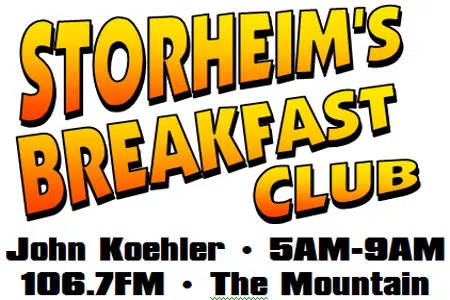 Habitat Deal of the Day – Wednesdays 8:30AM
Tail Waggin` Wednesdays – 8:35AM
McDonald's Trivia – Brain Busters, TV Tunes, Screen Test, Who is This.
Greenway Books Literature Trivia – Fridays 8:30AM

Steve-O's Forgotten 45, Sponsored by First Nat'l Bank & Trust
9-19-18
"Let Me Go, Love" (#35, 1980)
Nicolette Larson with Michael McDonald
Nicolette Larson was an American pop singer best known for her late 1978 top 10 single called "Lotta Love." Written by Neil Young, it reached #8 on the Billboard Hot 100. But Larson was never fully able to capitalize on big time mainstream success after that. Her only other top 40 pop hit came in the winter of 1980. "Let Me Go, Love" was the lead single from her album called "In The Nick Of Time" and featured backing vocals by Doobie Brother Michael McDonald. For her part, Larson almost seemed to be playing second fiddle to him that sharing the lead. The single would spend a couple of weeks at #35 in late February and early March of 1980. Larson would have several other chart singles, but never had another top 40 pop hit.
Habitat ReStore Deal of the Day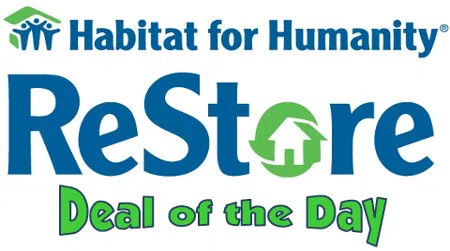 Habitat Deal of the Day – Wednesdays 8:30AM
John talks with Nancy from the Habitat ReStore around 7:45AM, she will tell us what the "Deal of the Day" is. Then around 8:30AM John will open the phone lines to callers. The first caller with the correct answer will win a certificate for 50% off one donated item at the Habitat ReStore.
Good Luck!

Listen Wednesday Mornings at 8:35 for a report from Almost Home Animal Shelter.  Learn who is ready for their Forever Homes, and how you can help with donations of supplies or volunteer time.  
Greenway Literature Trivia: Jane from Greenway Books will give a line from a piece of Literature, callers must guess the title of the Book. Correct caller wins a $5 Gift Certificate from Greenway Books. Join us Fridays at 8:30AM on 106.7 The Mountain.