Storheim's Breakfast Club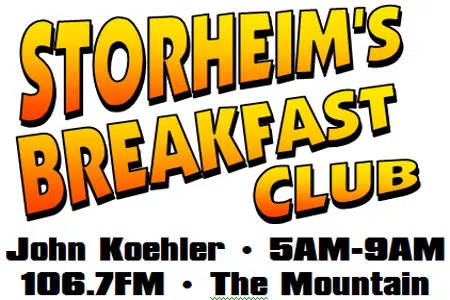 Habitat Deal of the Day – Wednesdays 8:30AM
Tail Waggin` Wednesdays – 8:35AM
McDonald's Trivia – Brain Busters, TV Tunes, Screen Test, Who is This.
Greenway Books Literature Trivia – Fridays 8:30AM

Steve-O's Forgotten 45, Sponsored by First Nat'l Bank & Trust
9-17-18
"Gone At Last" (#23, 1975)
Paul Simon & Phoebe Snow
"Gone At Last" was the lead single from an album that became a Goldmine for singer & songwriter Paul Simon. It was one of 4 hit singles to come from what would be his only #1 album, "Still Crazy After All These Years." The other hits would be the title track, the #1 single "50 Ways To Leave Your Love" and "My Little Town" which was credited to Simon & Garfunkel. "Gone At Last" was a duet with singer Phoebe Snow, who earlier in the year had a #5 pop hit called "Poetry Man." The two were also aided by the Jessy Dixon Singers on the song that ultimately would spend two weeks at #23 in October of 1975.
Habitat ReStore Deal of the Day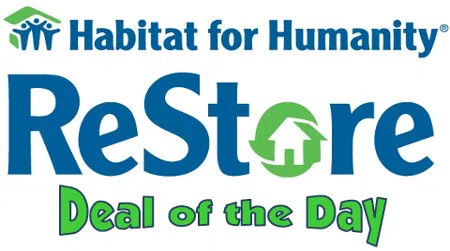 Habitat Deal of the Day – Wednesdays 8:30AM
John talks with Nancy from the Habitat ReStore around 7:45AM, she will tell us what the "Deal of the Day" is. Then around 8:30AM John will open the phone lines to callers. The first caller with the correct answer will win a certificate for 50% off one donated item at the Habitat ReStore.
Good Luck!

Listen Wednesday Mornings at 8:35 for a report from Almost Home Animal Shelter.  Learn who is ready for their Forever Homes, and how you can help with donations of supplies or volunteer time.  
Greenway Literature Trivia: Jane from Greenway Books will give a line from a piece of Literature, callers must guess the title of the Book. Correct caller wins a $5 Gift Certificate from Greenway Books. Join us Fridays at 8:30AM on 106.7 The Mountain.