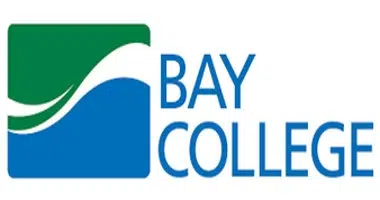 This past Saturday night was a very exciting evening for the Bay College/LSSU Regional Center Business Professionals of America (BPA) student club! Out of the club's 11 student contestants, 10 of them placed in the top 3 of their respective events at the BPA State Leadership Conference (SLC) hosted by Davenport University in Grand Rapids, MI.
Here's a breakdown of the results:
1st Places:
Entrepreneurship (Jerri DeMenter)
Network Administration Using Microsoft (Neil Dennis)
Parliamentary Procedures (Tristan Kuntze)
Video Production Team (Tristan Kuntze, Alexis Murray, Lauren Murray, and Olivia Rivard) Students had to produce a 3 to 5 minute video on Tire Safety for Teenagers.
2nd Places:
Administrative Support Concepts (Amanda Krok)
Java Programming (Neil Dennis)
Prepared Speech (John Bennett)
3rd Places:
Contemporary Speech (Steven Lippold)
Fundamental Spreadsheet Applications (Bailey Dalgord)
Information Technology Concepts (Neil Dennis)
Jerri DeMenter is one of the members of the club and had this to say about her experiences, "I have been honored to be a part of Bay College/ LSSU BPA for the last three years. I have watched it develop from a concept to the thriving organization it is today. We have come a long way in the last three years as a group. Personally, BPA has helped me to grow as a person and as a business professional. I owe a great deal to this organization and the many people that have supported us over the years."
Three years ago when a group of students started the BPA club, they had five students compete at the SLC, of which two qualified to represent Michigan at the National Leadership Conference in Anaheim, CA. One student placed 1st at Nationals and the other student placed 4th. Last year they had five students compete at the SLC and all 5 qualified for Nationals in Boston, MA. The Video Production Team took 1st place at Nationals. This year they had TEN students qualify for Nationals, which will be held in Orlando, FL on May 10-14, 2017.
Steve Lippold, President of the club, commented on what BPA has done for him, "BPA has challenged and rewarded me in so many ways. I have been able to step out of my comfort zone and into the rewarding world of Business Professionals of America. I have learned and grown so much during my time with BPA."
Officially formed in 1966 as the Office Education Association (OEA), Business Professionals of America (BPA) has a strong history as a student organization that contributes to the preparation of global professionals through the advancement of leadership, citizenship, academic and technological skills for students at the Middle, Secondary and Post-secondary levels.
For the past 50-years, BPA has worked to serve as an innovator in Career and Technical Education, providing its members with opportunities for growth through education, competition, community service and personal development.  Learn more about BPA at http://www.bpa.org/
(aaronharper22@gmail.com)