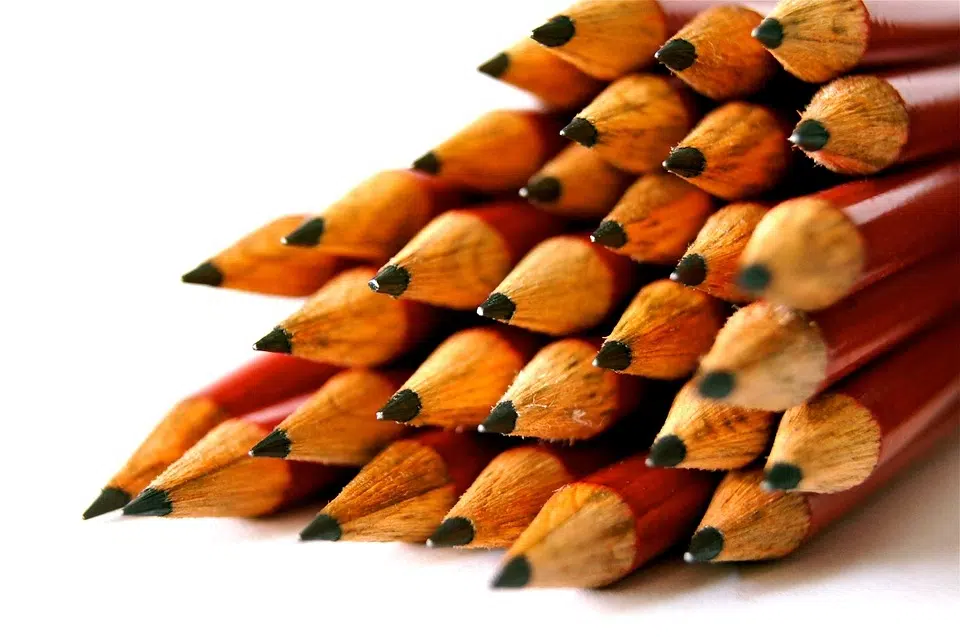 (HOUGHTON, MI.)–Jennifer Donovan, the Director of News and Marketing at Michigan Technological University, released information noting Tech is working with Bay College to educate a highly skilled workforce in industrial robotics, a field in growing need of well-trained workers.
A new agreement between the community college and the university will enable students who earn an Associate in Applied Science degree in Mechatronics and Robotics Systems to transfer their credits into the Bachelor of Science in Electrical Engineering Technology program at Michigan Tech.
Such agreements are known as articulation agreements. They are partnerships between colleges that identify course equivalents. They are designed to ensure that credits taken at one institution will transfer to the other.
The new articulation agreement is part of a $702,000 National Science Foundation grant to revamp robotics education to meet 21st century workforce needs. The project includes developing, testing and disseminating a model curriculum, laboratory resources and a simulation software package that can be used in both two- and four-year programs.
Industry Needs Robotics Workers,
"The main idea is to revamp and promote robotics education via collaboration between Michigan Tech, Bay College and industry," said Aleksandr Sergeyev, an associate professor in Michigan Techs School of Technology and principal investigator on the NSF grant.
Mark Kinney, executive dean for business, technology and workforce development at Bay College, said that the partnership will solve two major challenges facing the region. The first is that this degree pathway will provide qualified graduates in the area of mechatronics and robotic systems to a variety of industries that often struggle to find employees with the skill sets they require, he explained. The second is that prospective students living in the southern UP now have a way to get started on a degree at Michigan Tech without immediately traveling to Houghton.
"I am extremely excited by the possibilities this partnership holds for our communities and look forward to some of the student success stories that are sure to result from it," Kinney went on to say.
Mark Highum, mechatronics instructor at Bay College, said, The Mechatronics and Robotics Associate in Applied Science program at Bay College is primarily aimed at preparing entry-level technicians for the workforce. It is exciting to offer the opportunity for students to continue their studies in electrical engineering technology, especially with a respected university such as Michigan Tech.
The new articulation agreement strengthens the existing relationship between the schools and provides the basis for a formal educational partnership, said Jim Frendewey, dean of Michigan Techs School of Technology. We are excited to have a pathway for students to earn an associate degree at Bay College, andwith proper advisingtransfer to Michigan Tech and earn a bachelor's degree after two additional years of study, Frendewey added. Our experience working with the staff at Bay College has been very positive, and we look forward to a successful collaboration.
Michigan Techs electrical engineering technology program already has articulation agreements with Macomb Community College in Michigan, College of Lake County in Illinois and Northcentral Technical College in Wisconsin. The curriculum development at Michigan Tech will assist those three community colleges in updating their curriculum in robotic automation and in teaching topics that are in line with industry expectations, Sergeyev said.
Jennifer Donovan was a newspaper reporter and national magazine writer for years. Now she uses her journalistic skills and her fascination with science, technology, engineering and higher education to share Michigan Tech with the world. A graduate of the University of Central Florida and Stanford, she has a daughter, two step-daughters, three grandchildren and two cats.
Michigan Technological University (www.mtu.edu) is a leading public research university developing new technologies and preparing students to create the future for a prosperous and sustainable world. Michigan Tech offers more than 120 undergraduate and graduate degree programs in engineering; forest resources; computing; technology; business; economics; natural, physical and environmental sciences; arts; humanities; and social sciences.
(Aaron Harper,WJNR,WOBE,WHTO)
aaronharper22@gmail.com