Storheim's Breakfast Club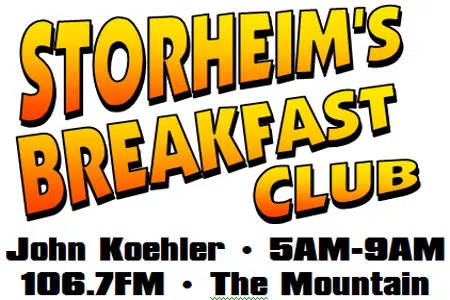 Habitat Deal of the Day – Wednesdays 8:30AM
Tail Waggin` Wednesdays – 8:35AM
McDonald's Trivia – Brain Busters, TV Tunes, Screen Test, Who is This.
Greenway Books Literature Trivia – Fridays 8:30AM

Steve-O's Forgotten 45, Sponsored by First Nat'l Bank & Trust
7-18-18
"No Tell Lover" (#14, 1979)Chicago
"No Tell Lover" was one of two hit singles to come from Chicago's 1978  album called "Hot Streets", and both peaked at #14(The first being "Alive Again.") It was written by group members Peter Cetera, Lee Loughnane and Danny Seraphine. Cetera shared vocals with a guy named Donnie Dacus, who's short-lived tenure with the band came after the passing of founding member and guitarist Terry Kath. "Hot Streets" went platinum, but it was the first Chicago album since their 1969 debut to fail to reach the top 10 on the Billboard album charts, peaking at #12.
Habitat ReStore Deal of the Day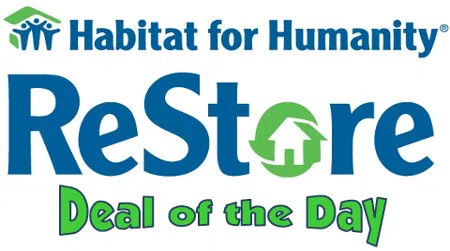 Habitat Deal of the Day – Wednesdays 8:30AM
John talks with Nancy from the Habitat ReStore around 7:45AM, she will tell us what the "Deal of the Day" is. Then around 8:30AM John will open the phone lines to callers. The first caller with the correct answer will win a certificate for 50% off one donated item at the Habitat ReStore.
Good Luck!

Listen Wednesday Mornings at 8:35 for a report from Almost Home Animal Shelter.  Learn who is ready for their Forever Homes, and how you can help with donations of supplies or volunteer time.  
Greenway Literature Trivia: Jane from Greenway Books will give a line from a piece of Literature, callers must guess the title of the Book. Correct caller wins a $5 Gift Certificate from Greenway Books. Join us Fridays at 8:30AM on 106.7 The Mountain.